Hi Freedom!
Hard to believe but its been 9 years for this quitter.  9! 
From such humble beginnings to literally forgetting what time of year it was and hand to be reminded of my anniversary - - Thanks Wendy.
FREEDOM has so totally changed my life.  THANK YOU TO ALL INVOLVED FOR MAKING SUCH A DIFFERENCE IN THE WORLD.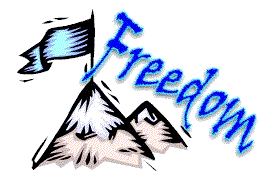 I'm 46 years old, smoked for 21.  Started in teenage years with all the buddies.  Some have stopped, others haven't.   Some quit for a while and then go back to full-on smoking never truly realizing the circle of addiction.  What made the difference for me?  That internet search 9 years ago for quit smoking and the powerful information and friendships created here.  The article that "hooked" me was:
Using attitude to reduce anxiety
It's all in there.  At one point I could recite this post from memory- - that's how many times I read it in the early days. 
Quitting is a discovery of self. Believe in you and stick with the program.  Keep your thoughts positive and moving toward the future.  Comfort without nicotine exists.
Shane.