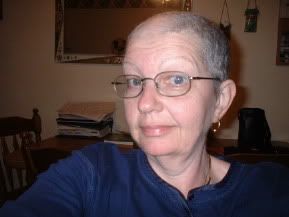 So I asked the Dr...



CAN YOU EXPLAIN THIS HAIRDO????????


He said that my hair growth is showing the degrees of radiation I had. I had the most on the top of my head, a little less on the sides and that patch on the back of my head is where my head touched the headrest on the bed.
I thought you all might like to have a good laugh :)
Hope it grows in soon

Quit for 1 Year 6 Months 1 Day 8 Hours 55 Minutes 18 Seconds and way to educated about my addiction to ever take another puff.