Nicotine and Brain Damage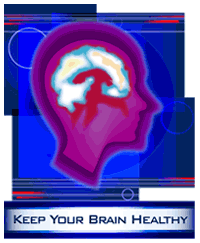 Brain gray matter is associated with IQ, memory and intelligence, while brain white matter is the cabling which allows different parts of the brain to communicate with each other. Although still early, the below studies suggest that nicotine and smoking destroy both gray and white matter.
We may not be able to undo the damage already done but what sense does it make to continue to destroy our brains? It makes no sense and hopefully provides us with more evidence that we're dealing with true drug addiction in every sense, a
brain "wanting" disorder
born of hijacked dopamine pathways.
Until we see and treat nicotine dependency as the
permanent disease
it is, every bit as permanent as alcoholism and real as heroin addiction, we'll see no need to embrace the only rule we each need follow in order to break and stay free, the
Law of Addiction
. Isn't it time to become more dependency recovery savvy than your addiction is strong? Knowledge truly is power!
Breathe deep, hug hard, live long,
John (Gold x11)
---
European Journal of Neuroscience, September 2006; Vol. 24(6): Pages 1744-1750

Gallinat J, Meisenzahl E, Jacobsen LK, Kalus P, Bierbrauer J, Kienast T, Witthaus H, Leopold K, Seifert F, Schubert F, Staedtgen M.

Clinic for Psychiatry and Psychotherapy, Charite University Medicine, St Hedwig Krankenhaus, Turmstrasse 21, 10559 Berlin, Germany.


Growing evidence from animal studies indicates brain-damaging properties of nicotine exposure. Investigations in humans found a wide range of functional cerebral effects of nicotine and cigarette smoking, but studies focusing on brain damage are sparse. In 22 smokers and 23 never-smokers possible differences of the cerebral structures were investigated using magnetic resonance imaging and voxel-based morphometry.

Significantly smaller grey matter volume and lower grey matter density (P = 0.05, corrected) were observed in the frontal regions (anterior cingulate, prefrontal and orbitofrontal cortex), the occipital lobe and the temporal lobe including parahippocampal gyrus, in smokers than in never-smokers. Group differences of either grey matter volume or grey matter density were also found in the thalamus, cerebellum and substantia nigra, among other regions. Smokers did not show greater volumes than never-smokers in any cerebral region. Magnitude of lifetime exposure to tobacco smoke (pack-years) was inversely correlated with volume of frontal and temporal lobes and cerebellum (P = 0.001, uncorrected).

The data indicate structural deficits of several cortical and subcortical regions in smokers relative to never-smokers. The topographic profile of the group differences show some similarities to brain networks known to mediate drug reinforcement, attention and working memory processing. The present findings may explain in part the frequently reported cognitive dysfunctions in chronic cigarette consumers.