Electronic or e-cigarette
sales picking up steam
Here at this site our focus is well defined and simple ... freedom from nicotine. Our primary focus is on how we live: free or slave. Spewing forth more than 3,500 chemical particles and over 500 gases that may include up to
81
cancer causing chemicals, health authorities report that cigarettes annually contribute to the deaths of
418,000 Americans
,
47,000 Canadians
,
1,200,000 Europeans
(
81,900 in England
and
nearly 7,000 in Ireland
),
15,500 Australians
and nearly
5.4 million worldwide
. Many new less destructive nicotine delivery devices, including the electronic or e-cigarette, are now entering the market. It would appear that the days of the world's dirtiest drug delivery device -- the traditional combustion cigarette -- are numbered.
But we have no data showing the impact of continued nicotine use on health or life expectancy of an ex-smoker who has already been exposed to 10, 20, 30 or 40 pack years of cigarette use. Such data will not be available for decades. It's why health and safety claims and assurances made by those marketing e-cigarettes and other cleaner forms of nicotine delivery are sadly laughable. Clearly, the rate of additional, new destruction would obviously be less with arrival of one toxin versus scores. That being said, still burning in my ears are the cautions from Duke Medical University Professor Slotkin who asserts that of all the chemicals in cigarette smoke nicotine is clearly the most destructive.
In 2002 the FDA declared both the nicotine lollipop and nicotine lip balm as being illegal products on dual fronts, as being either unapproved nicotine cessation products or unapproved nicotine addiction treatment products. Now, the most sophisticated harm reduction device yet, the electronic or "e-cigarette," could itself see increasing FDA scrutiny. Marketed by a Scottsdale, Arizona based company calling itself "NJoy," the e-cigarette is being sold as an "alternative to smoking that offers reduced health risk."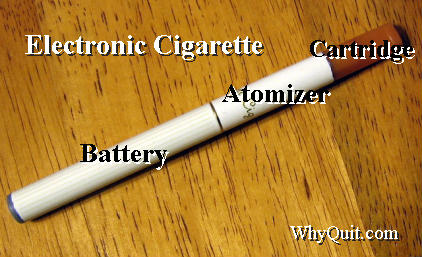 What looks like a plastic cigarette houses a battery, an atomizer to vaporize nicotine into mist form and a liquid reservoir cartridge containing a nicotine solution (which comes in three different strengths) which also serves as a mouth piece.
When the e-cigarette is inhaled, a sensor detects air flow which activates a microprocessor. This in turn activates the atomizer which injects tiny droplets of the nicotine solution into the air flow, producing a vapor mist that's inhaled by the user. Propylene glycol is included in the nicotine solution so as to make the mist resemble normal cigarette smoke. The tip of the e-cigarette is an orange light-emitting diode that's activated during air flow so as simulate a burning cigarette.
This thread will become home to news articles and studies regarding the e-cigarette. Although nearly all will throw about terms such as "safer" or "safe," lets not kid ourselves. Nicotine is a natural insecticide with just 1mg, the amount inhaled by the average smoker with each cigarette, being sufficient to kill the largest rat you've ever seen (about a pound to a pound and a half).

Once sold as Black Leaf 40, an insecticide, nicotine's lethalness (LD50) is 166 times greater than caffeine. We've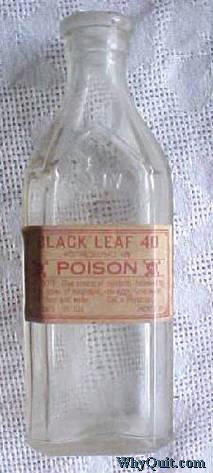 seen an explosion of disturbing nicotine research, including concern that the super-toxin nicotine may be responsible for eating brain gray matter.

The most horrific nicotine dependency burden may not be the nicotine addict's final illness or how they die, but how they spent an entire life in chemical servitude to nicotine's two-hour half-life inside human blood-serum, bouncing between dopamine generated "aaah" sensations and insula driven urges, craves and anxieties.

Not suprisingly, sites marketing e-cigarettes do not mention chemical addiction as an e-cigarette use risk. Understandably, they do not want to share nicotine use health risks such as artery hardening, accelerated tumor growth rates, early dementia or hair and tooth loss but clearly have obligations to do so. Another concern is youth access, not just their ability to purchase e-cigarettes via the Internet but the fact that while all states have youth tobacco access laws, few have laws governing youth use or possession of "tech-bacco" or tobacco-free nicotine products.

Powerful economic forces may be behind some of the below articles. For the first time ever, the traditional tobacco industry and NRT arm of the pharmaceutical industry have reason to combine forces to encourage governments to ban e-cigarette sales.

As you read the below articles consider smoker reactions to the e-cigarette. Some actually show concern in awakening to the realization that they are a real drug addict. Think about traditional tobacco industry flavor, aroma and taste marketing and the fact that there are zero tastebuds inside human lungs, the place we sucked and briefly held nicotine laden smoke. Think about the expense, social stigma and jokes that are sure to follow. Think about contining to allow nicotine's two-hour chemical half-life inside the human bloodstream to remain the basic clock governing emotions, mandatory feeding times and control over the flow of more than 200 neuro-chemicals that nicotine impacts.

Reflect on a "cure" for the supposed "cure" and where neo-nicotine delivery and pharmaceutical companies recommend that those hooked on the e-cigarette or NRT turn for help. Reflect on how some journalists and "experts" suggest that "quitting" has already occurred if a smoker uses these products. What message does the article send to youth? What message does it send to nicotine addicts?

Freedom is about real quitting, about fully arresting our underlying chemical dependency, about freedom from nicotine. There was always only one rule .... no nicotine today! N O N E! (NO Nicotine Ever)

Breathe deep, hug hard, live long,

John